Elderflower Cocktail and Holiday Gift Guide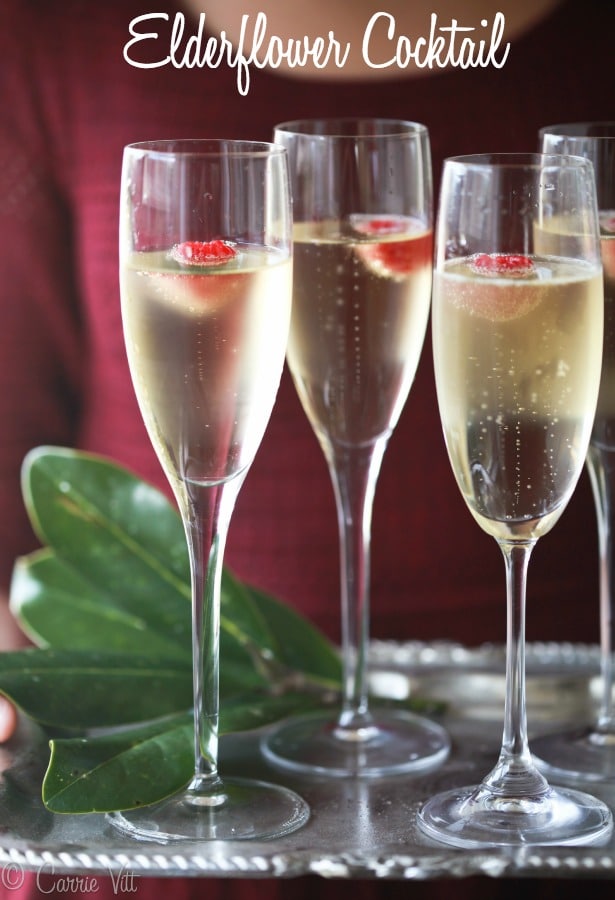 A festive drink offers an enjoyable addition to any holiday menu. Elderflower liquor and Champagne combine easily to make a delightful Elderflower Cocktail.
I prefer to keep my occasional alcoholic drink relatively low in sugar, so a dry champagne or sparkling wine combined with a good brand of elderflower liqueur like Thatcher's makes for a nice, lower-sugar cocktail.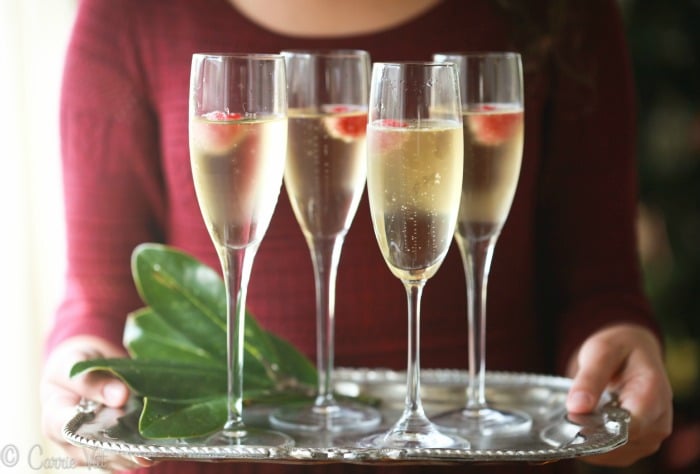 If you'd like to keep things non-alcoholic, you could combine 2 ounces of Belvoir Elderflower Sparkling Juice with 1 ounce of grapefruit juice. Of course, a raspberry on top always adds a fun flourish.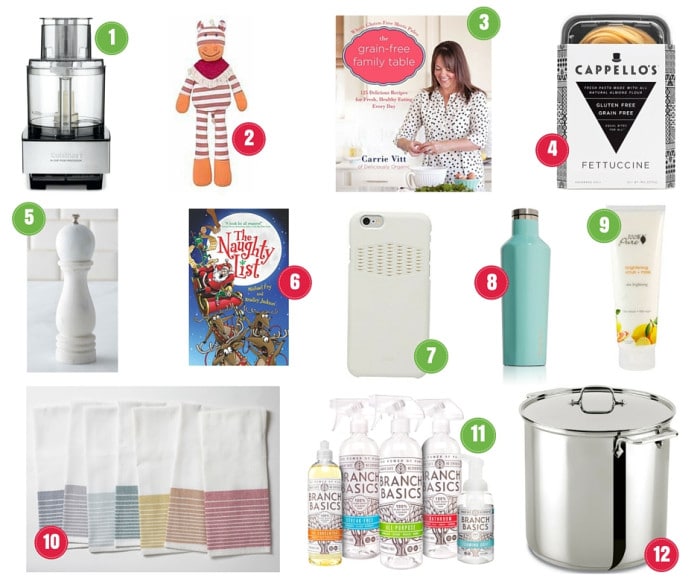 If you're looking for some gift ideas, here's a collection of some of my favorites this year:
14-cup Cuisinart Food Processor – This is a workhorse in the kitchen and it's the perfect size for chopping vegetables to making cookie dough.
Organic Plush Poncho the Pony – I love that all of Mighty Nest's toys are all non-toxic!
The Grain-Free Family Table and a 3-month meal plan subscription
Cappellos Grain-Free Pasta – The perfect gift for any Paleo/grain-free foodie. It truly tastes just like white pasta!
Marble Pepper Mill – Beautiful, practical and will look good on any kitchen table.
The Naughty List – A hilarious and fun kid's holiday book!
Pong iPhone case – If you'd like to avoid up to 89% of the radiation coming out of your iPhone, then you need to check out this case. This is the case that my entire family uses. They also make cases for the iPad.
Corkcircle insulated metal canteens – Great for tailgating, hot chocolate or even wine!
100 Percent Pure Brightening Scrub and Mask – An all-natural scrub and/or mask. Makes for a great stocking stuffer!
Diamond Stripe Organic Kitchen Towel Set – All organic, simple and practical.
Branch Basics All-Natural Cleaner – This is the only soap I use in my house for cleaning! And, they are offering 20% off this month for any order over $50 when you use the code PUREJOY.
16 quart All-Clad Stock Pot – I absolutely love this pot! I can make large batches of bone broth, soups, stews and more
Elderflower Cocktail
Serves 1
1 tablespoon elderflower liqueur (I prefer Thatcher's Organic)
1/4 cup of dry champagne or sparkling white wine (I prefer an organic sparkling wine or real Champagne)
Raspberries for garnish
Pour elderflower liqueur in a champagne glass and top with the champagne. Drop a raspberry on top and serve immediately.
Note: I only test the recipes on my site with the listed ingredients and measurements. If you would like to try a substitution, you are welcome to share what you used and how it turned out in the comments below. Thanks!