Slow-Roasted Garlic and Lemon Chicken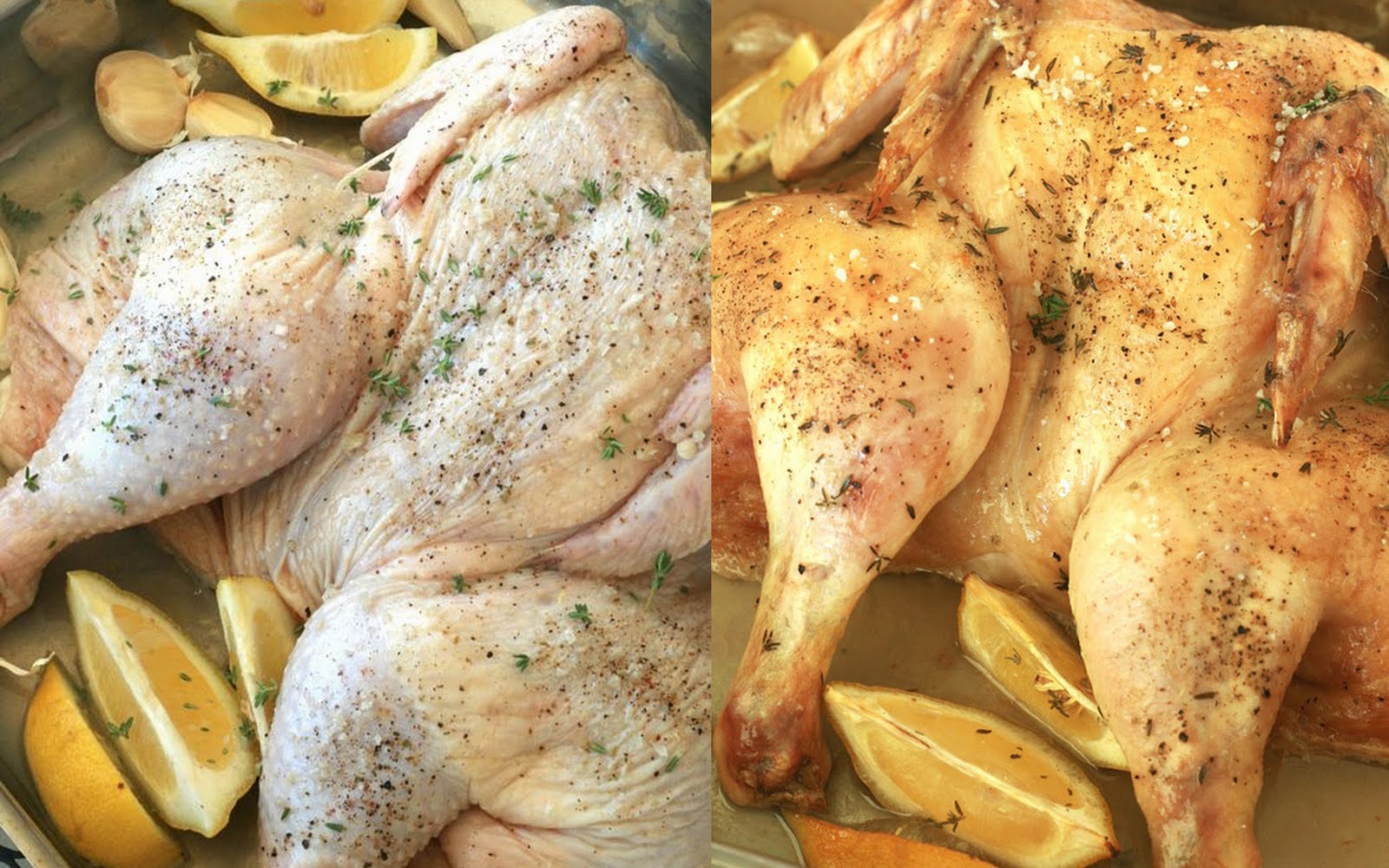 "This is one of those recipes you just can't make once: that's to say, after the first time, you're hooked. It's gloriously easy: you just put everything in the roasting dish and leave it to cook in the oven, pervading the house, at any time of year, with the summer scent of lemon and thyme – and of course, mellow, almost honeyed garlic." Nigella Lawson
She's right. I made this dinner for the first time a few years ago and it's the only recipe among my stacks, binders, and folders full of recipes that I've left alone. No need for an adaptation. It's simple and incredibly delicious.
We have two weeks until the girls go back to school so I don't really want to be in the kitchen too much. Well, I do, because I always have dozens of new recipe ideas whizzing around in my head, but for the next two weeks I really want to enjoy the kids and the slower summer pace.
Today when I made this recipe, I also tossed some thick slices of zucchini with olive oil, salt and pepper, covered it with foil, and put it in the oven at the same time I put the chicken in. The zucchini cooked beautifully and when my husband walked through the door, I had dinner ready, and I hadn't been in the kitchen for hours.