Strawberry Protein Shake Recipe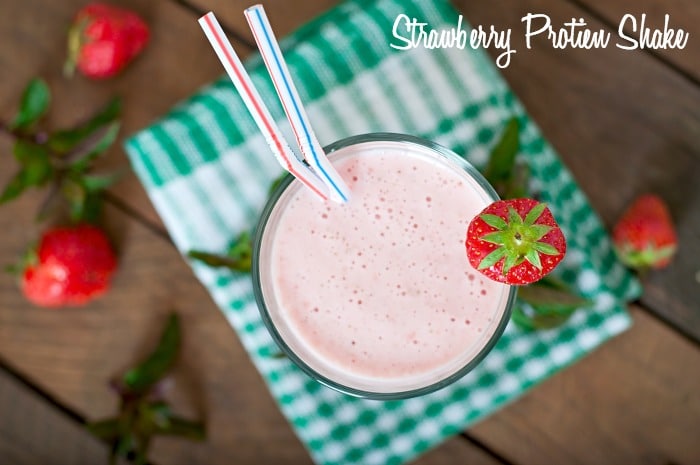 I like to drink this strawberry protein shake after I work out. It tastes just like a strawberry milkshake and supplies fat-soluble vitamins, protein from natural sources, and healthy carbohydrates.
I'm always looking for more ways to add liver to my diet because it's one of the most nutrient-dense foods on the planet. I know it sounds odd to put liver in a shake, but I promise you won't be able to taste it! If you have a dairy-intolerance, you can switch out the raw milk and cream with coconut milk and coconut cream. Enjoy!
Ingredients
3/4 cup raw milk or coconut milk
2 tablespoons raw cream or coconut cream
1 cup frozen strawberries
1/4 teaspoon raw honey (optional)
1 teaspoon vanilla extract
2 scoops Vital Proteins Collagen Peptides
2 raw egg yolks (optional)
A few slivers of raw, frozen liver (optional – see post above about why I use this ingredient)
Instructions
Place all ingredients in a blender and blend until smooth.